Attend an Important Sharp Park Hearing Wednesday, December 16, 1pm, San Francisco City Hall Room 263
The Recreation and Parks Department released its controversial report about the future of Sharp Park last month. Now the San Francisco Board of Supervisor's Government Audit & Oversight Committee will have an opportunity to hear from the Department—and from you—about the future we desire on this land. Please attend this important hearing on Wednesday, December 16th, 1pm at San Francisco City Hall room 263 and tell the Board of Supervisors that we deserve a better public park at Sharp Park!
Ecologists, biologists, coastal engineers, & restoration and recreation advocates have criticized the report because it has several fatal flaws: it fails to consider the impacts of climate change and sea level rise on Sharp Park; it fails to consider sensible restoration alternatives at Sharp Park; and it proposes that we manage Sharp Park like a zoological exhibit for the two imperiled species on the property, the San Francisco garter snake and the California red-legged frog, by surrounding the habitat with golf and a reinforced sea wall to keep picnickers away from the land. You read that right: the report suggests that picnickers are a more significant and widespread threat to the endangered species than the golf course, even though the golf course has killed many of the animals and picnickers have never been accused of harming a single one.
A Restoration Vision for Sharp Park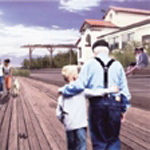 At this hearing, you will hear an impassioned defense of the report from paid biological consultants who will earnestly insist that surrounding the endangered species with threats and uninhabitable space will ultimately be good for the species because it will allow us to grow snakes and frogs like any other agricultural product and encourage future generations of endangered species to migrate away from Sharp Park altogether.
But we need not triage our biological heritage this way. There is still time for us all to choose a better future for Sharp Park by restoring Sharp Park's ecology while protecting the endangered species on the property and providing recreational opportunities everyone can enjoy. We know it can be done: the National Park Service is already doing so at the adjacent property, Mori Point.
So please attend this hearing and speak up for a better public park at Sharp Park! If you cannot attend you can send comments via email to support the cause.
https://www.wildequity.org/wp-content/uploads/2016/01/transparent-logo.png
0
0
Wild Equity
https://www.wildequity.org/wp-content/uploads/2016/01/transparent-logo.png
Wild Equity
2009-12-15 05:35:04
2020-08-14 21:00:59
Attend an Important Sharp Park Hearing Wednesday, December 16, 1pm, San Francisco City Hall Room 263