Submit Your Public Comment Today to Save the Franciscan Manzanita
Last year Wild Equity issued a press release about the U.S. Fish and Wildlife Service's decision to list the Franciscan Manzanita, Arctostaphylos franciscana, as an endangered species under the Endangered Species Act and to designate critical Manzanita habitat in the Bay Area.
The public comment period on this proposal has been extended through July 29, 2013. This is your opportunity to stand up for the Manzanita! We need you to send a message to the U.S. Fish and Wildlife Service to urge them to formalize the protection of this imperiled species and its critical habitat.
We encourage you to personalize the message below. Please cut and paste and submit your comment via the form found at http://www.regulations.gov/#!submitComment;D=FWS-R8-ES-2012-0067-0079
I am writing to support the designation of critical habitat for the endangered Franciscan manzanita. Restoring this plant to a fully-functioning species provides us with an incredible conservation opportunity. Arguments that this will negatively impact recreational opportunities in San Francisco are unreasonable and should not overshadow the importance of preserving native plants. In fact, protecting land to allow the Franciscan manzanita to grow naturally provides new recreation opportunities for the public to steward the lands where the species are found. It will also provide new recreation resources by restoring landscapes and vistas that have been taken away from the public domain because of mismanagement or poor vegetation choices. There are other benefits as well, including providing more restoration jobs and opportunities for local economies in San Francisco. I strongly urge you to designate suitable habitat areas for the endangered Franciscan manzanita as critical habitat.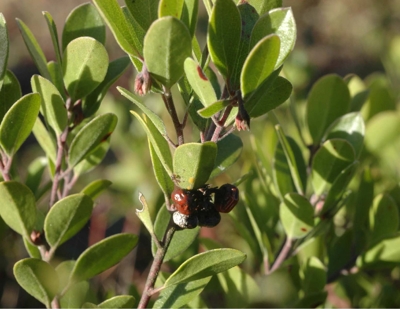 Please let us know that you submitted a comment by posting in the section below.
https://www.wildequity.org/wp-content/uploads/2016/01/transparent-logo.png
0
0
Wild Equity
https://www.wildequity.org/wp-content/uploads/2016/01/transparent-logo.png
Wild Equity
2013-07-18 18:33:34
2016-03-31 12:38:37
Submit Your Public Comment Today to Save the Franciscan Manzanita