Wild Equity Challenges EPA's Motion to Dismiss
Appearing before a federal judge in Oakland on October 21st, Wild Equity challenged the United States Environmental Protection Agency's ongoing failure to protect communities and endangered species in Antioch, CA, from a PG&E power plant that emits tons of nitrogen pollution annually, poisoning sensitive wildlife habitats and irritating the lungs of community members.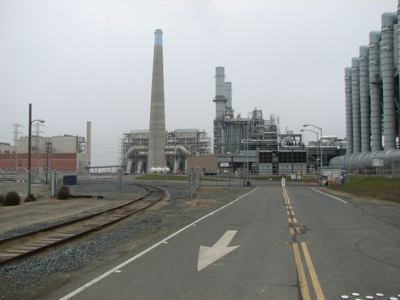 The Gateway Generating Station poses a threat to the health and livelihood of local communities and the federally protected Lange's Metalmark Butterfly, Contra Costa Wallflower, and Antioch Dunes Evening Primrose.
The lawsuit centers on the operation of Gateway Generating Station, owned and operated by Pacific Gas & Electric. The EPA allowed the power plant to pollute without consulting with the U.S. Fish and Wildlife Service about the pollution's impact on endangered species at the adjacent Antioch Dunes National Wildlife Refuge- the last home for one of our nation's most imperiled butterflies.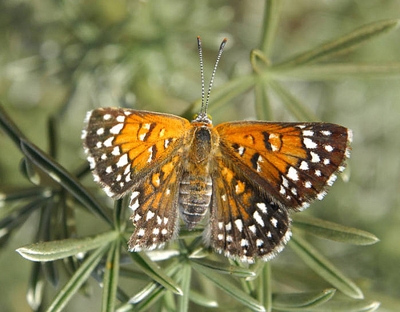 As of this year, the adult population of Lange's Metalmark Butterfly was 108, a truly devastating collapse from the 25,000 that had inhabited the Refuge earlier last century. For years, the population has remained gravely low.
At the hearing the EPA asked the Judge to avoid the merits of the case. Given that the EPA's sister agency, the Fish and Wildlife Service, is on record supporting the legal position Wild Equity brought to the Judge (not to mention Wild Equity's victory at a nearby power plant under similar arguments), the EPA's desire to avoid the merits is unsurprising.
While Judge Hamilton has not yet made her ruling, we are confident that this case will result in a similar fashion to our Oakley case which resulted in a $2 million mitigation fund for community health and endangered species recovery: or else the facility can't operate at all.
These figures are proportional to what the regulatory agencies demanded when power plants threatened a different butterfly and silicon valley communities over a decade ago. Wild Equity believes nitrogen pollution affecting the mostly blue collar, mostly minority communities near the Gateway facility should be just as much of a priority of the EPA as the pollution affecting Silicon Valley.
Judge Phyllis Hamilton is expected to make a ruling within the next few weeks. In the meantime, feel free to review our filings here.
https://www.wildequity.org/wp-content/uploads/2016/01/transparent-logo.png
0
0
Wild Equity
https://www.wildequity.org/wp-content/uploads/2016/01/transparent-logo.png
Wild Equity
2015-11-09 22:53:58
2020-08-15 16:14:29
Wild Equity Challenges EPA's Motion to Dismiss