Help Move the World: Contribute to Wild Equity Today!

I'm starting this note with two short stories that inspired our work this year. After reading them, I believe you'll be inspired to become a Wild Equity Institute member, so we can continue our extraordinary work.
Recently I returned from a weekend workshop where I discussed the future of the conservation movement with giants in our field—people like Dr. Michael Soulé, the founder of the field of conservation biology; Dr. Holmes Ralston III, a luminary in the field of environmental ethics; and Terry Tempest Williams, one of our great contemporary environmental writers.
It was an honor to simply be in a room with these incredible people. But as the meeting progressed, I was humbled to see that they found inspiration in the Wild Equity Institute's work, and are incorporating our theory of change into a new era of environmental protection and conservation.
Around the same time I received this note from a student who participated in Wild Equity's Endangered Species Big Semester, our environmental education project that helps disadvantaged students see and save our local endangered species:
"I got a lot from your program, like great memories and the chance to meet amazing people. I'm so thankful Wild Equity made it possible to help me learn, not only was it educational, but also it was fun and exciting. I absolutely loved all the field trips and would enjoy doing it again."
We are proud that in just three short years we've improved lives and inspired leaders to build a stronger environmental movement for all.
But we can't do it alone: and that's why we're asking you to become a Wild Equity Institute member today.
The Wild Equity Institute believes we can achieve extraordinary environmental victories while building a larger, more resilient environmental movement. We do this by uniting grassroots conservation and environmental justice groups in campaigns that build a more equitable world for people and the plants and animals that accompany us on Earth.
At a minimum, this means our work must focus on preventing other species from going extinct, and ensuring that no community is burdened with a disproportionate share of environmentally harmful activities.
In 2012, we implemented this theory of change in several ways:
But we aren't done yet. In 2013, we will work to save San Francisco's Natural Areas Program so it can continue stewarding our local plants and wildlife; transform Sharp Park Golf Course into a new national park everyone can enjoy; and save the Lange's Metalmark Butterfly and empower local communities to end pollution from power plants that destroy the species' habitat.
In each of these efforts, we build capacity for our movement by engaging new allies and building the power we need to tackle our most pressing environmental problems.
That's why when you contribute to our work you get a twofer: we achieve measurable environmental gains on the ground, but more importantly, we ensure that our movement grows so that the scale of our efforts can match the size of the threats we face.
But movements are not defined by the effectiveness of organizations. They are defined by the inspiration, the passion, the commitment of the people these organizations serve. This is why we need you to demonstrate your commitment by becoming a Wild Equity member today.
Imagine the world we will build together: a more equitable world for people and the plants and animals that accompany us on Earth. Thank you for supporting this vision and for joining us today!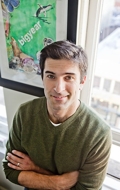 Sincerely,

Brent Plater
Executive Director
P.S.— Consider becoming a monthly donor. For as little as $5 a month, you'll help us spend less time raising funds and more time wining campaigns for people and the plants and animals that accompany us on Earth! You can do this online at the Wild Equity Institute's website. Thank you!
https://i0.wp.com/www.wildequity.org/wp-content/uploads/2015/11/wei-logo.png?fit=200%2C58&ssl=1
58
200
Wild Equity
https://www.wildequity.org/wp-content/uploads/2016/01/transparent-logo.png
Wild Equity
2012-12-14 03:05:56
2020-08-15 16:39:01
Help Move the World: Contribute to Wild Equity Today!