Vote NO on Prop. B San Francisco!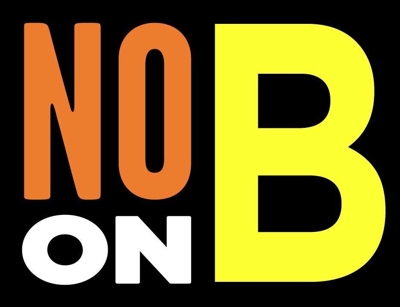 San Francisco voters: the Wild Equity Institute urges you to vote NO on Proposition B.
Proposition B is a bond measure that puts the financial position of the park system at risk while implementing anti-environmental infrastructure projects in San Francisco's last open spaces.

For years the Recreation and Park Department, particularly under the leadership of Phil Ginsburg, has pursued anti-environmental projects that lose money while mismanaging our parks:
Because of RPD's mismanagement, it does not have adequate funds to maintain its existing infrastructure. When operating deficits become too large to ignore, RPD tries to transform our recreation properties into revenue generating assets by proposing even more environmentally harmful development in our parks.
This vicious cycle cannot be stopped with bond money: bonds can only be used for capital projects, and cannot be used to maintain the parks we love. It can only be stopped by better management of our park system: management that prioritizes eliminating RPD's maintenance backlog, not new construction projects RPD cannot hope to maintain.
While RPD has promised to spend capital monies on specific projects across the City, none of these projects contain the innovative urban design principles that San Francisco has become celebrated for implemented on our street scape. Rather than taking a step forward with these designs, its proposal regresses into park projects that are at best benign, and at worst antithetical to modern recreation demand and environmental sensibilities.
Even worse, Proposition B eliminates safeguards found in previous park bonds that required RPD to spend the money on projects actually proposed, so in this election voters have inadequate assurance that bond money will be spent on the specific capital projects RPD has promised.
RPD must be reformed for parks to become economically and environmentally sustainable. Burdening RPD with environmentally harmful capital projects will make its problems worse by creating more infrastructure than it can afford to maintain, leaving a degraded environment and park system in its wake.
That's why the Wild Equity Institute is urging all San Franciscans to vote NO on Proposition B.
https://www.wildequity.org/wp-content/uploads/2016/01/transparent-logo.png
0
0
Wild Equity
https://www.wildequity.org/wp-content/uploads/2016/01/transparent-logo.png
Wild Equity
2012-09-27 18:37:44
2020-08-15 22:53:55
Vote NO on Prop. B San Francisco!