Flying Frogs and Slithering Snakes!
This past weekend Wild Equity went frog wild! Thank you to everyone who came out to the film night and to those who hiked with us at Mori Point. We had a great time meeting new people, searching for endangered species, and hiking the beautiful outdoors.
On Friday Wild Equity joined Sports Basement for Film Night. We watched people compete for a chance at the Hop of Fame in JUMP, a frogumentary by Justin Bookey, a film about an unusual Mark Twain-inspired tradition. In the film competitors gather to prepare for the competition of a lifetime, to see who has the farthest jumping frog in all of Calaveras County. The film was effective at depicting the passion and determination of each participant in a comical and lively way. We definitely enjoyed the laughs!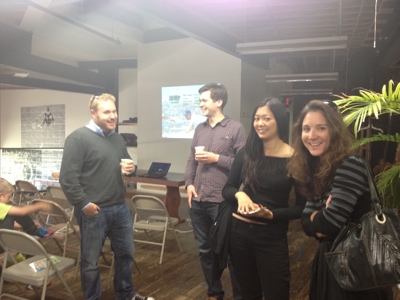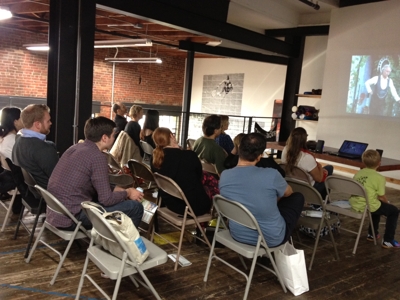 We hope to see you all at our next movie night, October 11, 2012 at Sports Basement on Bryant St from 6:00 p.m. – 8:00 p.m. We will be showing Pale Male, a documentary about the story of a beloved red-tailed hawk that inspired a sensational movement in New York City.
Read about how we are helping Pale Male.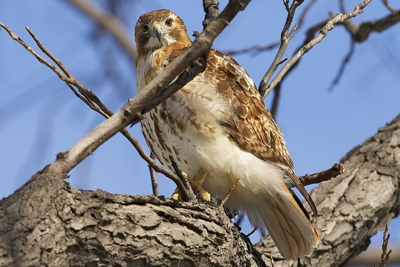 On Sunday we trekked out to Mori Point to search for the San Francisco Garter Snake, the California Red-Legged Frog, and to hear stories about the restoration vision at Sharp Park Golf Course. Many new and familiar faces joined us this morning for one epic hike. As promised, we saw the threatened California Red-legged Frog, and we were lucky enough to see a Coast Gartersnake, dolphins and a Red-shouldered Hawk.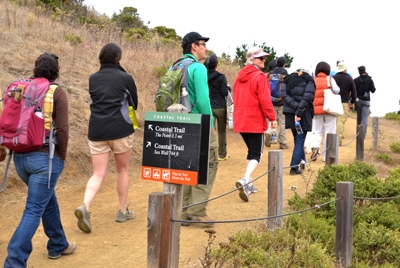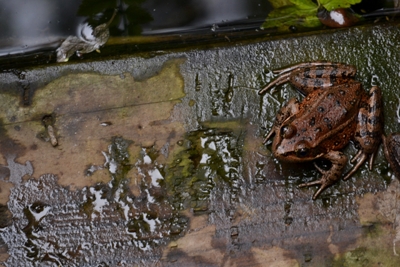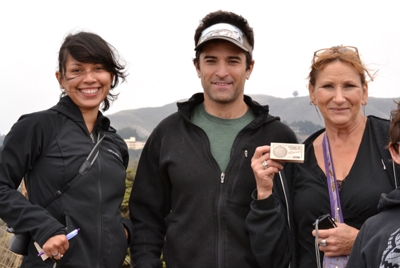 Sharon Handel wins the raffle!
Congratulations to Sharon Handel who won the raffle for a $15 gift certificate to Sports Basement!
Thank you to all who came out to support the work of Wild Equity. Sign-up for a Wild Equity account and join us on future GGNP Big Year trips to see and save endangered species, earn prizes and help us build a sustainable global community for all.
There are many ways you can contribute to the Wild Equity Institute's campaigns and help us build a stronger environmental movement for all. Become a member, donate or volunteer today!

https://www.wildequity.org/wp-content/uploads/2016/01/transparent-logo.png
0
0
Wild Equity
https://www.wildequity.org/wp-content/uploads/2016/01/transparent-logo.png
Wild Equity
2012-09-20 21:14:07
2016-03-31 12:38:34
Flying Frogs and Slithering Snakes!