We Want You: To Become a Wild Equity Member!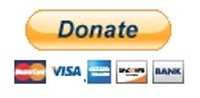 So far, 2012 has been extremely productive for the Wild Equity Institute. But we need you to become a Wild Equity Institute member for us to advance our mission. Take a look at what we've already accomplished:
And this is just the beginning of what we can accomplish. We've got more ideas to build a sustainable and just world than we can implement by the end of the year!
But if you join the Wild Equity Institute today you can help us expand our work, engage new allies, and build a healthy and sustainable community for people and the plants and animals that accompany us on Earth. By joining us today you will help us close out 2012 with a bang:
We will expand our challenge to power plants in Antioch while protecting the Lange's Metalmark Butterfly.
We will pass new legislation to protect San Francisco's natural areas while creating a new National Park at Sharp Park.
We will ensure that the Franciscan Manzanita obtains the critical habitat and endangered species protections it deserves.
We will host endangered species bike rides, movie nights, and more to build a stronger community for conservation and justice right here in San Francisco.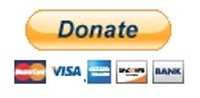 We can't do any of this without your support: please join us now and watch our campaigns thrive! Become a member of the Wild Equity Institute today. If you are already a member, consider becoming a monthly donor or making a special contribution to our work.
Thank you for all you do to help us engage and win!
https://i0.wp.com/www.wildequity.org/wp-content/uploads/2017/03/featured-wild-equity-logo.jpg?fit=1500%2C430&ssl=1
430
1500
Wild Equity
https://www.wildequity.org/wp-content/uploads/2016/01/transparent-logo.png
Wild Equity
2012-08-31 00:15:29
2020-08-15 16:39:45
We Want You: To Become a Wild Equity Member!