Wild Equity Throws One Wild Party!
This weekend was one of the busiest in San Francisco history. In addition to all the festivities throughout the city, the Franciscan Manzanita was officially listed under the Endangered Species Act along with a proposal for several acres of critical habitat and, of course, we threw one big party to celebrate.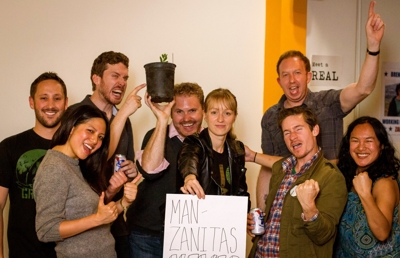 © David Burban
Thank you to all who came out on Friday to share the love for the Manzanita, support the work of Wild Equity Institute, and celebrate this historical moment in the environmental movement!
Many familiar friends and new faces joined us to party, wish a hopeful recovery for the Franciscan Manzanita, and give a big "Thank You" to the lead organizations that helped make it happen.
"The Franciscana," our signature elixir, good food, music, dancing and great company all made for one amazing Manzanita celebration! We listened to great tunes from DJ Justice, who kept the dance party going all night long. We learned a new dance move, "the Manzanita," from volunteer Leah Thompson, who accompanied it with a video (below), made exclusively for the celebration by Kirra Swenerton.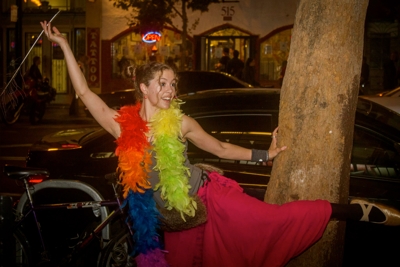 Leah Thompson, our dance performer for the night. ©David Burban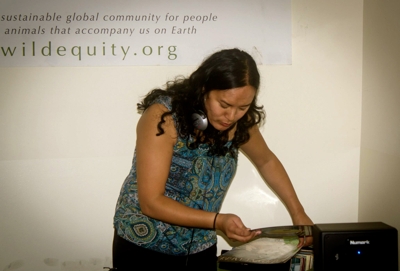 DJ Justice picking out the hot jams! ©David Burban
We had the pleasure of listening to a live performance by Kristin Plater, a very talented musician from New York. She also led us in singing "Happy Birthday" to the Franciscan Manzanita before we cut the birthday cake!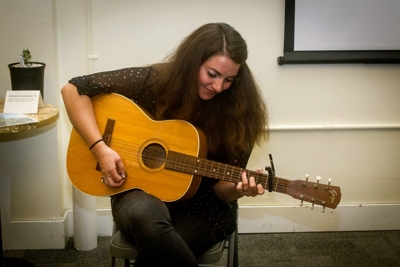 Kristin Plater singing for us and the Manzanita. ©David Burban
Many people had the lucky opportunity to meet, and take pictures with a very special guest, a close relative of the Franciscan Manzanita, the Mt. Tam Manzanita (Arctostaphylos hookeri)! We also had two guest speakers, Brett Hall, State Board President from The California Native Plant Society and Mike Vasey, Biology Professor from San Francisco State University. Videos to come real soon!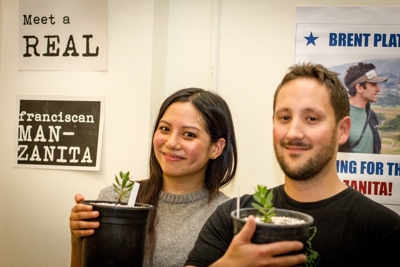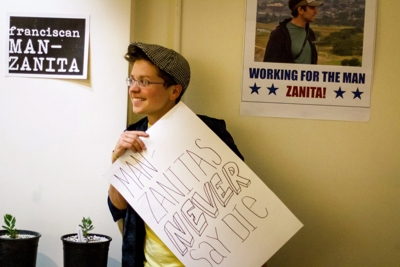 photos ©David Burban
Of course, we could not have rocked this celebration without the help of our wonderful volunteers, you know who you are. So thank you to everyone who provided a hand in the party planning! Visit our Facebook page for more pictures of the celebration.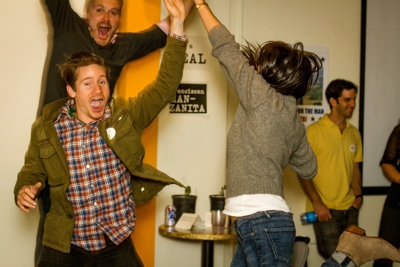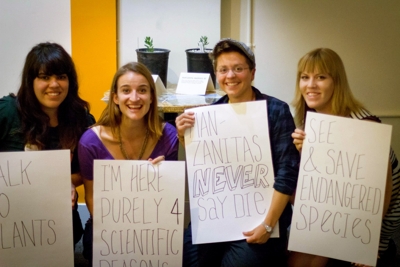 photos ©David Burban
We have many more events coming up real soon! Be sure to RSVP for our Big Year Bike Ride next week, Saturday, October 20th from 9:30 am – 12:30 pm. Sign-up for a Wild Equity account, visit our calendar, RSVP and join the Wild Equity fun!
https://i0.wp.com/www.wildequity.org/wp-content/uploads/2012/10/manzanita-party-featured.jpg?fit=1492%2C430&ssl=1
430
1492
Wild Equity
https://www.wildequity.org/wp-content/uploads/2016/01/transparent-logo.png
Wild Equity
2012-10-16 04:27:06
2020-08-16 09:12:51
Wild Equity Throws One Wild Party!