Another 63K Down the Drain at Sharp Park
New documents released by the San Francisco Recreation and Park Department show that another $63,000 was spent to install and repair a pump at the controversial Sharp Park Golf Course, adding to the course's environmental and economic woes.
The 63-thousand Dollar Pump Installation at Sharp Park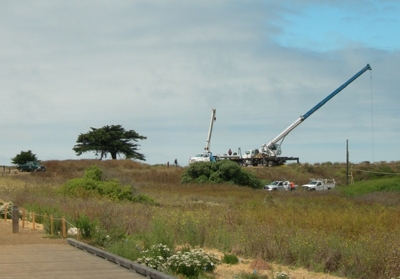 The project follows a $238,000 project to fix the pumping operations implemented just two years ago.
The golf course's expenses are partly responsible for the Department's unpopular plan to commercialize San Francisco's public spaces. For example, at a recent community meeting about Dolores Park, General Manager Phil Ginsburg argued for a controversial vending-cart plan to close a 70-thousand dollar shortfall in Dolores Park's budget.
But the General Manager failed to mention that the Department had funds to close nearly all of this gap, but chose to spend the funds on environmentally harmful subsidies to a suburban golf course in San Mateo County instead.
Read SF Weekly's Independent Assessment
of Sharp Park's Financial Impact on San Francisco: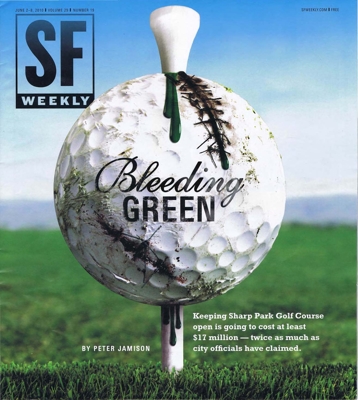 The pumping operations are the primary activity killing the California red-legged frog at Sharp Park Golf Course. The course's pumps can drain 11,500 gallons of water per minute from the frog's breeding habitat, and the new pump adds an additional 15 horsepower to the operation, increasing the risk that frog eggs and tadpoles will be exposed to the air or pumped out to sea.
The Wild Equity Institute is working with dozens of community, park, recreation, historical, and environmental groups to build a better public park at Sharp Park in partnership with the National Park Service. Find out more about our plan to save San Francisco money, protect the environment, and provide recreational opportunities everyone can enjoy.
https://www.wildequity.org/wp-content/uploads/2016/01/transparent-logo.png
0
0
Wild Equity
https://www.wildequity.org/wp-content/uploads/2016/01/transparent-logo.png
Wild Equity
2010-10-04 04:26:47
2020-08-14 21:02:58
Another 63K Down the Drain at Sharp Park