"What do you get out of it? Why do you keep trying?"
The reporter's questions caught me off-guard. I had been expecting to discuss Wild Equity's role protecting the Franciscan Manzanita—a gorgeous plant presumed extinct in the wild for decades, but now on the verge of reintroduction throughout the City. I hadn't anticipated the need to defend my life's purpose.
As my mind considered the questions, I realized that only my heart could answer them. "I get a chance to make the world more equitable, more beautiful," I replied. "I know the odds are long, but thousands of people have trusted in our ability to make this vision reality. When I'm toiling away late at night, pouring over thousands of pages of government documents or pounding away at another legal brief, I reflect on how grateful I am for their support, and it makes all the sacrifices worthwhile."
When the SF Weekly article finally came out, it emphasized Wild Equity's work protecting this miracle plant, and noted that we've won "a number of other high-profile lawsuits in the name of conservation, including this summer's triumph over Sharp Park Golf Course for killing endangered red-legged frogs and garter snakes."
But it failed to note that these conservation victories aren't ours alone. Your contributions—your commitment to our vision, your trust in our staff, your donations to our programs—make each victory possible.
Now we are asking you to reinvest in our work: please make a tax-deductible contribution to the Wild Equity Institute today.
As the SF Weekly recognized, we've had a remarkable year making a difference against incredible odds: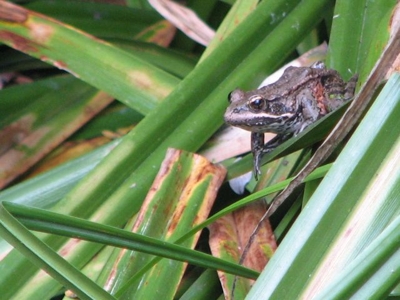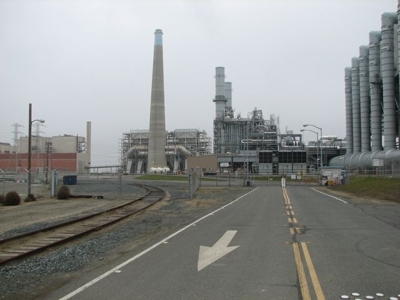 These victories are remarkable: with your support we can accomplish even more in 2014:
Your contribution will create a better public park at Sharp Park, funding advocates who will fight for what you believe in at City Hall and in neighborhoods around the Bay Area.
Your contribution can halt other power plants that are polluting our communities and poisoning the Antioch Dunes National Wildlife Refuge, retaining experts that will tell the butterfly's story, before it is too late.
Your Contribution will help us run our successful education project, the Endangered Species Big Year, and support our two new Big Year staff: Clay Anderson and Marcela Maldonado, as they build new park advocates people throughout the Bay Area.
Imagine the world we will build together: a more equitable world for people and the plants and animals that accompany us on Earth. Thank you for supporting this vision and contributing to our work today!
Thank you from all of us at the Wild Equity Institute,

Brent Plater, Executive Director

with, from left to right:

Amy Zehring, Community Organizer

Marcela Maldonado, Project Coordinator

Clay Anderson, Project Coordinator

Laura Horton, Staff Attorney
P.S.—Consider becoming a monthly donor. For as little as $5 a month, you'll help us spend less time raising funds and more time wining campaigns for people and the plants and animals that accompany us on Earth! You can do this online at the
Wild Equity Institute's website
. Thank you!
https://i0.wp.com/www.wildequity.org/wp-content/uploads/2013/12/2013-staff-featured.jpg?fit=1500%2C430&ssl=1
430
1500
Wild Equity
https://www.wildequity.org/wp-content/uploads/2016/01/transparent-logo.png
Wild Equity
2013-12-13 06:25:23
2020-08-15 16:34:26
Help Us Grow in 2014!!!