Restoring Sharp Park…For Everyone
Click here to download a brochure that outlines our vision to restore Sharp Park!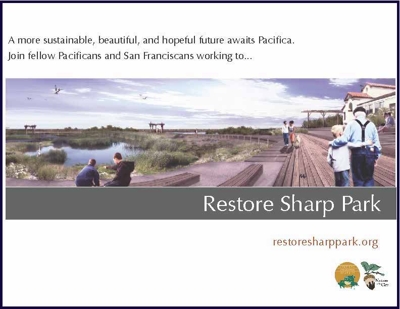 Tomorrow morning you step out onto the edge of 400 acres of natural wetland, just as the sunlight breaks through the sea-breezed clouds overhead. You breathe deep the ocean-sprayed air and admire the rustling of wildlife as it awakens beneath the surface of the marsh.
Between the rows of natural grasses and bayous stretch dozens of miles of trails enjoyed by hikers, bikers and tourists. Families stroll through the wild landscape, pointing out native plants and animals.
You and your family spy one of the few remaining San Francisco Garter Snakes—now finally protected at Sharp Park. Its orange head and red and black stripes make it positively one of the most beautiful serpents in the world.
Almost 80 years after Sharp Park became a golf course, our community home is restored.
Imagine Sharp Park. We are.
For many years, we at the Wild Equity Institute have worked to make Sharp Park a public park everyone can enjoy, including the endangered species that call the park home.
Not only do we want to protect the endangered species that call Sharp Park their home, we want residents and tourists worldwide to enjoy these 400 acres of natural wetland.
Whether you like to bike, hike, learn, or simply watch nature run its course, we can recreate Sharp Park into a refuge for everyone. A place where communities can:
● Build and maintain trails
● Grow native plants
● Monitor environmental quality
● Preserve endangered natural communities
● Promote local economies by partnering with the National Park Service- by building a visitors center at Sharp Park, Pacifica would have a competitive advantage over other coastal towns in terms of drawing tourism. Studies show that National Park Service gateways not only help local towns generate revenue from tourism, but contribute to job growth as well.


A rendering of what may be if Sharp Park is restored
It's a battle we can win. With your help.
Our goal is to close the golf course at Sharp Park and connect the wetlands to the National Park Service's Golden Gate National Recreation Area. We've written extensively about the failure to close the course at our site, WildEquity.org. To recap:
● The course decimates endangered species like the San Francisco Garter Snake and the California Red-legged Frog—for whom Sharp Park is one of their last remaining homes. Both species are protected under the federal Endangered Species Act.
● Sharp Park loses money every year, yet is still being subsidized by the taxpayers of San Francisco.
● Total minimum operating costs for keeping Sharp Park open "will range from at least $17 million to $23.4 million or higher."
● Other costs include $6 million for seawall repairs at Sharp Park, PLUS legal fees on renovations from state and federal regulatory agencies.
● Sharp Park leaks 50,000 gallons of water per day! That's equivalent to 2.6% of the city of Pacifica's daily household water use.
● Golfers who play at Sharp Park give it failing grades, and closing the course will allow us to improve affordable access to all five of San Francisco's better rated golf courses.
● We cannot adequately protect our coastline while the course is intact.
What you can do to help
Do you want to see Sharp Park restored and gifted to the local community? Would you like to see endangered species flourish again?
Then we need your help.
Here is a simple, measurable action we can all take to pressure the city to close Sharp Park and donate it to the Golden Gate National Recreation Area.
Contact Mayor Ed Lee today at (415) 554-6141 and tell him you support closing down the Sharp Park Golf Course for the following reasons:
1. You DO want to save the lives of the California Red-legged Frog and the San Francisco Garter Snake, which are entitled to protection under the Endangered Species Act.
2. You DON'T support the millions of dollars in taxpayer costs to keep the park open.
3. You DON'T agree with their inefficient methods of protecting our coastline.
4. You DON'T support wasting 50,000 gallons of water per day in a drought-stricken state.
5. You DO support reinvesting scarce recreation dollars in a community-filled natural wildlife park.
The mayor must know how we feel if we are to protect our community spaces.
Click here for more information on how to help the Sharp Park restoration effort!
About Wild Equity Institute
The Wild Equity Institute is a San Francisco-based non-profit organization that builds a more sustainable and just world, both for people and the plants and animals that accompany us on Earth. Our work protects local endangered species and defends underserved communities through innovative education programs, science-based administrative petitions, and vigorous enforcement of environmental laws.
Join the Wild Equity Institute today!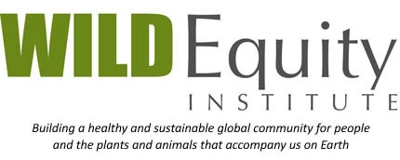 https://i0.wp.com/www.wildequity.org/wp-content/uploads/2016/12/boardwalk_rendering-1.jpg?fit=1500%2C418&ssl=1
418
1500
Wild Equity
https://www.wildequity.org/wp-content/uploads/2016/01/transparent-logo.png
Wild Equity
2015-09-02 21:33:55
2020-08-14 19:28:44
Restoring Sharp Park…For Everyone