Wild Equity Featured in a New Book, Wild Ones
In a new book on animals in America, Wild Ones, Jon Mooallem dedicates nearly 100 pages to the Lange's Metalmark Butterfly. He describes the storied history and destruction of their habitat in the Antioch Dunes, no longer actual sand dunes due to extensive sand removal and industry. He also describes some of the famous lepidopterists, or butterfly scientists, who have loved the land and the Lange's over the decades since it was first discovered by William Harry Lange in 1933.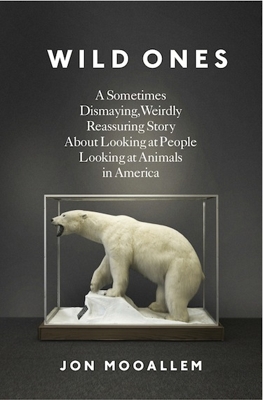 Cover of Mooallem's new book featuring Wild Equity.
On one of his jaunts to Antioch, Mooallem found himself counting butterflies alongside our own Brent Plater. The author describes Wild Equity's case against the proposed new power plants near the wildlife refuge, which are poised to harm the butterfly through habitat destruction due to increased nitrogen deposited on the land. He muses over a conversation he had with Brent out at the dunes, and paraphrasing Brent's words, he states, "the balance is so out of whack that every battle is now a battle of principle that can't be forfeited." Mooallem portrays the goal of a settlement, which could provide a comprehensive habitat restoration for the Langes Metalmark, as "yet another freak turning point" in the "chaos" the little butterfly has had to endure but to re-establish habitat rather than continue the destruction (191).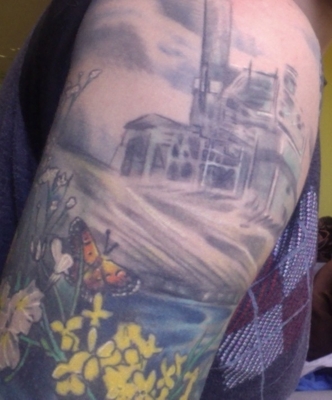 Tatzoo fellow Matt Switzer's Lange's Metalmark Butterfly tattoo.
Mooallem's work extends far beyond the Langes Metalmark Butterfly. One self-taught San Franciscan butterfly enthusiast, Liam O'Brien, provides the guiding words of the book: "I just want to be part of the generation that tries" (118). Wild Equity strives to be part of that generation by using the court system to its fullest to benefit people and endangered species. We are honored to be included in Mooallem's new work about the species we cherish most. Find out more about the book here.
https://www.wildequity.org/wp-content/uploads/2016/01/transparent-logo.png
0
0
Wild Equity
https://www.wildequity.org/wp-content/uploads/2016/01/transparent-logo.png
Wild Equity
2013-06-14 19:29:27
2020-08-15 15:38:31
Wild Equity Featured in a New Book, Wild Ones