Law Journal Publishes Article Written by the Wild Equity Team
The Wild Equity Institute is pleased to announce the publication of Problems for Pale Male: An Analysis of the U.S. Fish and Wildlife Service's Nest Destruction Policy in the Summer 2013 issue of the Pace Environmental Law Review. The article, authored by Wild Equity's Executive Director Brent Plater, Staff Attorney Laura Horton, and previous Equity Intern Nicole Lopez-Hagan, provides a legal analysis of the U.S. Fish and Wildlife Service's nest destruction policy. It discusses how a lack of proper permitting and government oversight has led to the destruction of countless bird nests, causing devastating impacts on birds across the country in violation of federal law. At the conclusion of the article, the authors urge the Service to comply with federal law by establishing a permitting framework whereby individuals must be issued a permit to destroy any bird nest before the destruction occurs.
The final published article is a product of collaborative research, writing, and editing over the last two years among the Wild Equity team. In addition, the Editorial Staff of the Pace Environmental Law Review provided excellent technical support, producing a high quality piece. We hope this article will help guide our society towards securing more protections for migratory birds in the future. You can read the article by clicking here.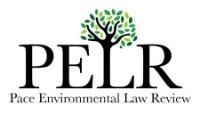 https://i0.wp.com/www.wildequity.org/wp-content/uploads/2013/06/PELR-featured.jpg?fit=1500%2C281&ssl=1
281
1500
Wild Equity
https://www.wildequity.org/wp-content/uploads/2016/01/transparent-logo.png
Wild Equity
2013-06-30 04:40:06
2020-08-15 18:12:21
Law Journal Publishes Article Written by the Wild Equity Team